How Much Is a Dahon Folding Bike?
With its worldwide recognition, Dahon does not need any introduction. It is one of the best and biggest folding bike companies in the world, available in over 30 countries globally.
Generally, a typical Dahon folding bike's price ranges between $599 to $1499. Dahon Mariner D8 the best-selling folding bike worth $999 in the market today.
What Are Dahon Bikes Known For?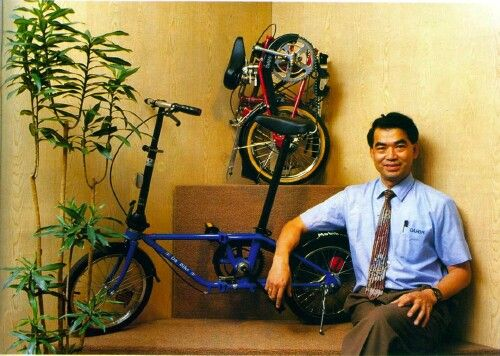 Dahon's folding bikes' excellent quality and pioneering technology sold for a reasonable price make it a notable contender among other cycling brands at this moment. Moreover, Dahon folding bikes are a better and safest option if you are into longer rides and travels.
Dahon is considered Brompton's biggest competitor in the market, with an estimated two-thirds of market share in 2006 since cyclists discovered how handy their folding bikes are. 
Way back in 1982, Dr. David T. Hon pioneered his vision for "folding green transportation." He came up with an ingenious folding bike invention that changed people's way of getting from point "A" to point "B" without any hassle.
Henry, David's brother, is an industrial engineer with a computer sciences degree who helped the latter create the first seven patents of his folding bike's ideas. Since then, they have continued developing, redeveloping, and optimizing the perfect, lightweight fold for cyclists and commuters worldwide.
Dahon folding bikes are currently recognized for their uncompromised wheel and frame configurations and great folding mechanisms. Since then, it has received and won award after award.
Dahon folding bikes are sold across the United States and Canada and in over 30 countries globally. Cyclists particularly love Dahon's budget folding bikes that are lightweight and most compact, giving them a smooth riding experience with plenty of gears and shifts to choose from.
Which Is the Right Dahon Folding Bike for You?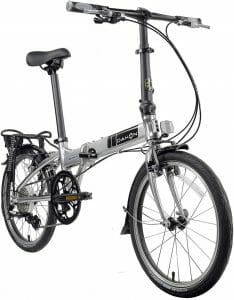 There exist several reasons to buy a Dahon Folding bike — branded components, quick folding mechanism, and notable accessories, just to name some.
Consider this: All Dahon folding bike models limit a rider's weight up to 230 lbs. (105 kg.). If you are a little heavier (300 lbs. Or 137 kg.), the Dahon Hit model would be the right choice.
For this section, we will highlight Dahon folding bikes based on their price range (from low to high), which are as follows:
1. Dahon Folding Bikes $599 to $859
Dahon folding bikes generally have a 20-inch wheel size and an average weight of 26 pounds in this price range.
| | | | | |
| --- | --- | --- | --- | --- |
| Model Name | Weight | Frame | Wheels | Brake |
| SUV D6 | 28.88 lbs. (13.10 kg.) | Dalloy Aluminum, Lattice Forged Hinge, w/ ViseGrip | 20 inches | Aluminum 110 mm V-Brakes |
| DAHON Hit | 26.58 lbs. (12.06 kg.) | DAHON strengthened Dalloy Sonus Tubeset, Forged Lattice Hinge, w/V-ClampTechnology | 20 inches | Winzip Smooth and Powerful 110mm, V brake |
| Piazza D7 | 26 lbs. (12 kg.) | Dalloy Sonus Aluminum Tubeset ,Lattice Forged Hinge and V-Clamp Technology | 20 inches | DAHON Custom V-brakes, Stainless Link, anchor, and pivot bolts |
| VYBE D7 | 26 lbs. (12 kg.) | VYBE Dalloy Aluminum, Lattice Forged Hinge, w/ ViseGrip Technology | 20 inches | Aluminum 110 mm V-Brakes |
| Mu D8 | 25 lbs. (11.6 kg.) | Dalloy Sonus Aluminum Tubeset ,Lattice Forged Hinge and V-Clamp Technology | 20 inches | DAHON Custom V-brakes |
2. Dahon Folding Bikes $999 to $1069
Other Dahon-celebrity folding bikes are priced with more than a thousand bucks, perfect for long weekend rides.
| | | | | |
| --- | --- | --- | --- | --- |
| Model Name | Weight | Frame | Wheels | Brake |
| MARINER D8 (most popular Dahon folding bike) | 27.69 lbs. (12.56 kg.) | Lightweight Dalloy Aluminum Sonus Tubeset, Lattice Forged Hinge, w/ ViseGrip Technology | 20 inches | Aluminum 110 mm V-Brakes |
| Mu D9 | 32 lbs. (14.5 kg.) | Aluminum  | 20 inches | V brakes |
| LAUNCH D8 | 27.2 lbs. (12 kg.) | Dalloy Aluminum Sonus Tubeset, Lattice Forged Hinge, w/New jaws hinge | 20 inches | TEKTRO Mechanical Disc |
3. Dahon Folding Bikes $1149 to $1499
Finally, Dahon's highest-priced folding bikes are the following:
| | | | | |
| --- | --- | --- | --- | --- |
| Model Name | Weight | Frame | Wheels | Brake |
| BRIZA D8 | 26.41 lbs. (11.98 kg.) | La Series – Dallow, Lattice Forged Hinge, Fusion, and ViseGrip Technology | 24 inches | Brakes ALLOY, V-BRAKE, 110 mm Brake Levers 3 Finger, Nylon Bracket, Alloy Lever |
| VISC SL9 (the lightest Dahon folding bike) | 21 lbs. (9.52 kg.) | Dalloy Aluminum Forged Lattice Hinge with Visegrip Technology | 16 inches | DAHON Custom V-brakes, Stainless Link, anchor, and pivot bolts |
| Mu D11 | 23 lbs. (10.43 kg.) | Aluminum  | 20 inches | V-brakes |
| K3 Plus | 21.60 lbs. (9.8 kg.) | Lightweight Dalloy Aluminum Sonus Tubeset, Lattice Forged Hinge,w/ ViseGrip Technology | 16 inches | TEKTRO Mechanical Disc |
Are Dahon Folding Bikes Fast?
Dahon folding bikes are not fast bikes but will give you a smooth riding experience from point "A" to "B." Nevertheless, Dahon's 16- and 20-inch folding bikes let you perform an average of 10 to 12 miles per hour speed. 
Smaller wheel size does not necessarily mean "slower" since other factors impact your folding bike's speed. In fact, they give more advantages; small-wheeled folding bikes are more lightweight and streamlined. These features help any rider accelerate faster because of the lower moment of inertia.
Further, your fitness level, height, and pedaling mechanism influence your folding bike's speed. In addition, your chosen bike's shift and gear system contributes to how fast or slow it will move.
Is a Dahon Bike Worth Buying?
Dahon folding bikes are worth buying because they are relatively cheaper, more lightweight, and more compact than any other manufacturers. And since they are distributed worldwide, replacing accessories or dealing with warranty issues would be easier.
Moreover, they give amateur and professional cyclists a smooth and plain-sailing experience with their excellent gears and shifts.
What is more, Dahon folding bikes work wonders like traditional bikes. Their 16- and 20-inch compact bikes let you experience a ride with complete comfort and efficiency. This is made possible by Dahon's pioneering technology that features telescoping stems and long seat posts.
To add, Dahon boasts their folding bikes' perfect frame geometry. As such, riding a Dahon folding bike makes you feel like you are not riding one (unless you have to fold it and take it with you!).
Take note that Dahon models are not supposed to carry large or heavy items but are perfect for commuting, running a quick errand, or leisure traveling.
How Can You Tell if a Dahon Folding Bike Is Real?
With Dahon's recognized brand and reputation in the market today, it is receiving ongoing threats from fake and counterfeit products. Dahon bike manufacturer fights these issues by issuing a serialized 3D label called the Laser Sticker.
You can tell if your Dahon bike is genuine or not by checking the Laser Sticker found around the seat tube, which can be validated on Dahon's online authentication system.
Keep in mind that a Dahon bike's serial number is different from the Laser Sticker (or the holographic label). The serial number is stamped into the frame, which tells you the bike's year model, the month of manufacture, steel frame type, and the frame's number.
Should I Buy a Second-Hand Dahon Bike?
It is relevant to mention that buying a used Dahon bike would only be worthwhile if you researched the item very well (authenticity, issues, and condition).
The idea, "you get what you pay for," does not work in most cases. Careful inspection on the bike (or with a professional dealer) is what you need to find a Dahon bike worthy of its price range and condition that would meet your needs.
Since we have mentioned that Dahon counterfeits surfaced on the market, it is worthy of checking the bike's authenticity. Most bikes are labeled with "Dahon licensed technology" but are not genuine. Furthermore, keeping an eye out on scammers is crucial when buying a second-hand Dahon folding bike.
Other things you need to check whether the bike is Dahon-manufactured are:
Checking the Laser Sticker for authenticity
Looking for issues, such as cracks and rust
Checking the bike's serial number (to help you tell the model, age, and frame material of the bike)
Recognizing if the bike registered is a stolen one
Best Places to Buy Dahon Bikes
With several fake Dahon bikes arising, it is notable to buy genuine ones considering their price range. Subsequently, visiting Dahon's local store would be the ideal and conventional way to protect yourself against scammers.
But with the given situation, you can opt to buy your very own Dahon with these places without any hassle and risk:
Dahon's official website. The most risk-free place to buy your first-ever (or maybe not) Dahon bike is on its official website. Aside from bikes, you can also order accessories, racks, and seat post components.
E-commerce platforms. Aside from Dahon's website, you can buy a folding bike from online marketing sites, like Amazon and eBay.
Marketplace. A marketplace is a good option when opting for a second-hand Dahon folding bike at a reasonable price.
Dahon bike retailers or dealers. Finally, you can use Dahon's Store Finder feature to find the nearest stockist in your area.
Do Dahon Folding Bikes Last for Years?
Dahon manufacturer recognizes some of their vintage bikes in the market still in excellent working condition. With proper care and attention, a Dahon folding bike can last for a couple of decades.
Proper Dahon bike maintenance includes regular inspection and adjustment, which would only be operated by an authorized Dahon retailer.
Dahon also gives a generous warranty period for its folding bikes. It provides a 5-year warranty for the frames, handle posts, and rigid forks. For non-wear components, Dahon provides a 2-year warranty policy. 
Note that these warranty policies are only applicable for authorized and legal Dahon folding bikes.
Most Popular Dahon Bikes Today
It is not challenging to find the most popular Dahon bikes today, especially with its decade-long production history and excellence in the market.
Further, here are the top three best-selling Dahon folding bikes worthy of your attention: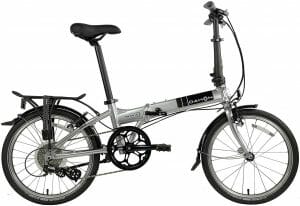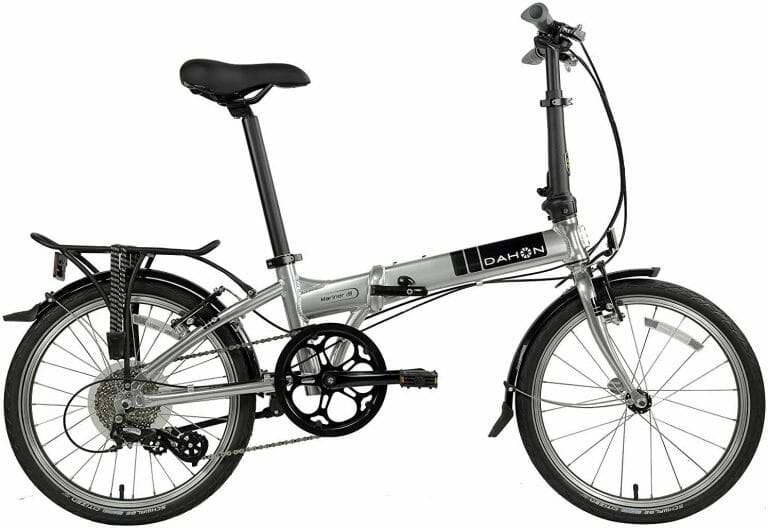 Every cyclist may have heard Dahon Mariner D8; it comes in a brushed alloy known for its excellent build and reasonable price.
It implements an 8-speed Shimano trigger shifter that offers a solid but smooth riding experience to any user. Although this model weighs 27.69 lbs. (12.56 kg.), it does not compromise the quality of your rides. There would be comfort all the way, regardless of the surfaces or bumps a road might bring. The brake system is powerful enough to stop you when riding on a congested highway.
In addition, you will love the Mariner D8's folding mechanism, which only takes seconds to deal with. The frame construction is made with lightweight aluminum, which is lighter than the average folding bike. It also has a nice fender that keeps road splashes from your clothing and a good rack to carry some stuff.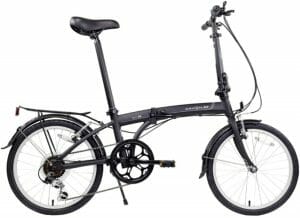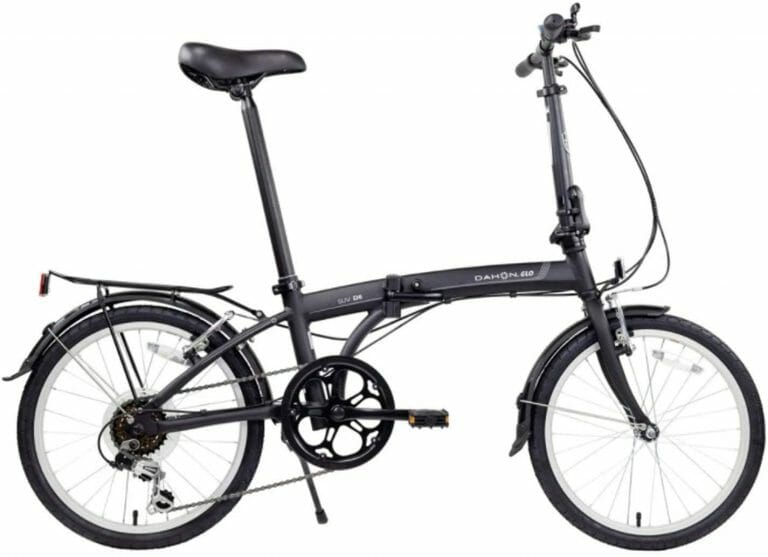 Another top-notch folding bike is the Dahon SUV D6 model that costs less than $600. This unit comes a little heavier than the Mariner D8, weighing approximately 28.88 lbs. (13.10 kg.).
The SUV D6 comes with a Shimano TX-30 drivetrain and a Dalloy aluminum frame construction that provides stability and sturdiness you need for leisure strolling or traveling. What is more, it can accommodate a rider's height ranging between 5 and 6 feet.
The folding mechanism of this model is a no-brainer. Its compact dimension makes the unfolding and folding process more straightforward than other brands. As for the gearing, the SUV D6 executes an entry-level component. So, it is best to use for relaxed commuting.
Nevertheless, you will get a pleasant, impressive, and smooth-riding experience with this Dahon model.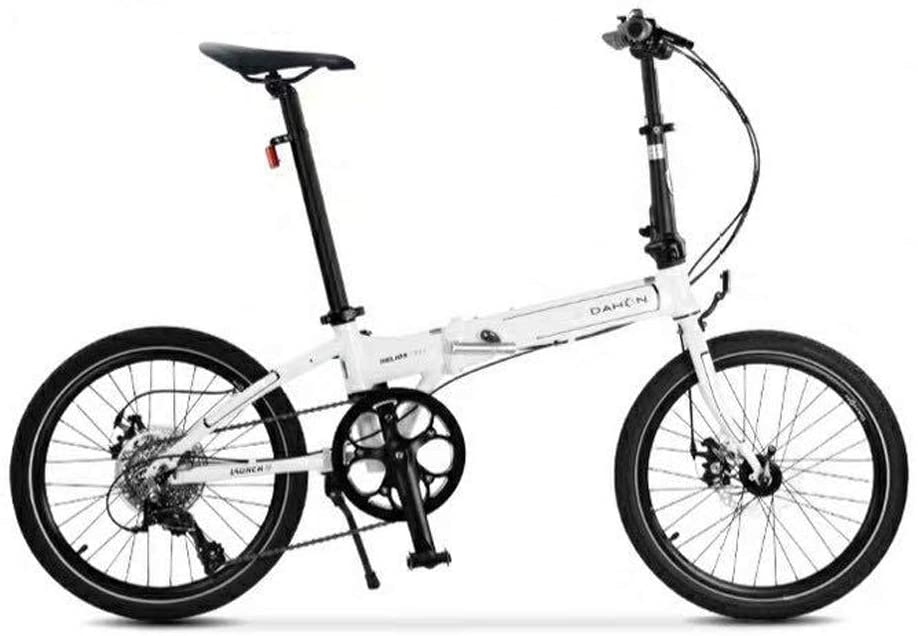 Finally, Dahon LAUNCH D8 weighs 27.2 lbs. (12.34 kg.) and has an 8-speed Shimano SL-M315 trigger shifter. Despite its weight, this Dahon bike unit utilizes a new Jaws hinge, making the bike's frame construction sturdy, rigid, and well-built.
With these features, it is safe to say that you would get a maximized pedaling efficiency. Meanwhile, the gear range is good enough to accommodate uphills and climbs, even bumpy surfaces.
Dahon LAUNCH D8 has some limitations in its folding mechanism. Still, it gives you a fantastic riding experience worthy of the price.
Is Dahon Still Making Bikes?
Dahon never failed to give quality folding bikes that can cater to newbies and professional cyclists. As such, it constantly builds, restores, and optimizes the "perfect fold" that gets you from one point to another.