Why Are Gravel Bikes So Expensive?
A gravel bike is a new hybrid bicycle becoming more popular today. Some enthusiasts also termed it an "adventure bike" because of its versatility. Being an adventure bike, its primary purpose is to travel through rural and scenic environments.
Gravel bikes are somehow between the structure of a mountain bike and a road bike. It is geometrically durable on exciting terrains like gravel roads, fire roads, mountainous tracks, and off-road trails. To sum up, gravel bikes are another form of a jack-of-all-trades in the world of bikes. 
The design and structure of gravel bikes, as well as the premium materials used to build them, are what make them expensive. The gravel bike materials are usually made from carbon fiber, titanium, and aluminum. These are three of the most expensive materials used for bikes. 
The rest of its parts, such as the tires, suspensions, saddle, and gears, are also made with high-end materials. These components make a gravel bike costly and a big deal for the investment. Design-wise, a gravel bike combines what other bike types can offer. It is comfortable like cruiser bikes, durable like road bikes, and flexible like cyclocross bikes.
What Makes a Gravel Bike Expensive?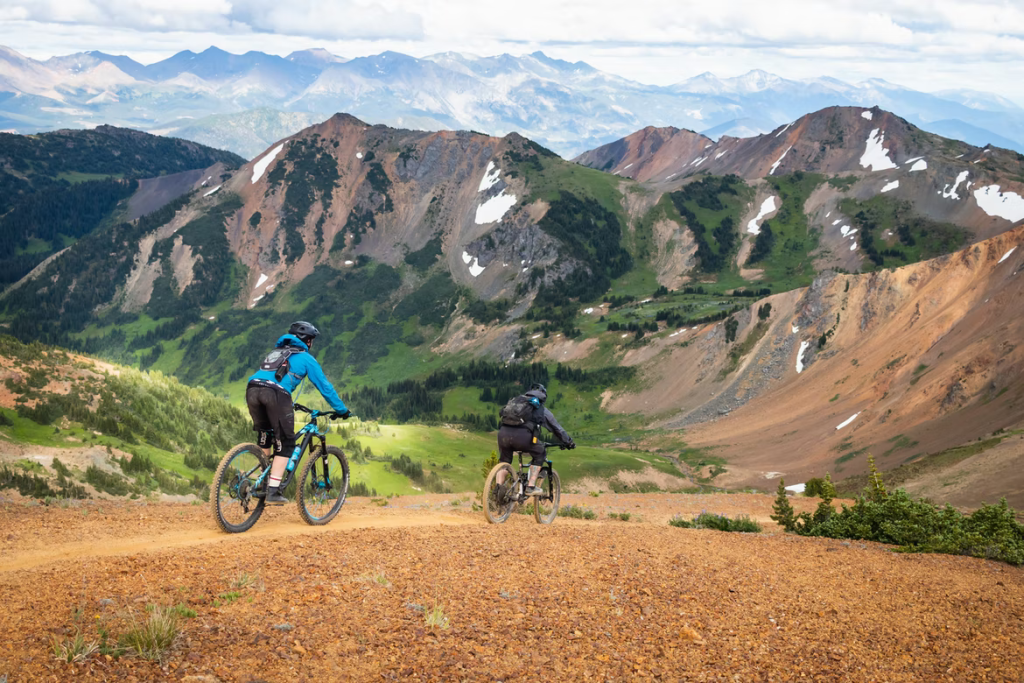 As a modern hybrid bike type, Gravel bikes have a reputation for their quality engineering and manufacturing process. Its individual parts are designed to fit the current riding needs of modern-age bikers. 
Moreover, with modern technology, the quality of its components is considered top-notch. Below is the expounded list of reasons why gravel bikes are expensive.
1. Geometric Framework and Design
Titanium, aluminum, and carbon fiber are typically used for a gravel bike's frame. For the frame alone, you may need to spend around $1,400.00 to  $3,700.00. Today, these are considered the most expensive bike materials. 
These materials are all known for their lightweight property. Aside from that, they respond well to environmental conditions and sustain external pressure. Furthermore, they effectively absorb vibration from rough terrains, making your riding experience smoother. These materials are picked for gravel bikes as they offer comfort, sustainability, durability, longer life span, and ease when maneuvering.
The geometric framework of a gravel bike is almost identical to mountain bikes, road bikes, and cyclocross bikes. They have a longer wheelbase and have more loose angles. Additionally, gravel bikes have longer head tubes and shorter handle reach. The geometry behind a gravel bike's framework revolves around providing stability and giving you a better upright posture. 
2. Increased Gear Range
The gravel bike's gearing system is another feature that makes it popular and expensive. For the gravel bike gears, you may need to spend at least $600.00 to get a high-quality piece. Compared to other hybrid and modern bikes, gravel bikes have a wider selection of gears. With this property, you are allowed to apply constant power to the bike's wheels without spinning out. 
Gravel bikes are commonly fitted with a 50/34t compact chainset. It is the same gearing for many road bikes. But don't worry; gravel bike gearing is not limited to this. As you know, gravel bikes are very versatile. It applies to its gears as well. Some gravel bikes have lower gears that specialize in rocky climbs. Other gravel bikes that specialize in dirt roads have chainring combos installed.
There are two main gear setups that you may use when building a gravel bike. These are the 1x gear setup and 2x gear setup. The 1x gear setup consists of a single front chainring. The 1x gear setup makes the gravel bike lighter and is less likely to bounce off when riding over bumpy surfaces. 
On the other hand, the 2x gear setup has two chainrings and offers a broader range of gears. Furthermore, it gives you an option for smaller steps between gears. This helps determine the gear number that can better help you in particular terrains. Obviously, 2x gear setup costs more than 1x gear setup. On average, you can get a 1x or 2x gear setup for $550.00 depending on the brand and inclusive.
3. Sturdy Tires
Gravel bike tires are known for their thickness and significantly wider size. They are meant to be wider to be more reliable on rough, harsh, and uneven terrains. They can cover a larger surface area compared to traditional tires. Another great property of gravel bike tires is giving you more surface grip. This allows more control over technical rides and more comfort for you on any road.
Usually, gravel bikes use 40mm to 42mm tires. But you also have an option to install 45mm tires if you have more space. Diameter-wise, the standard is 700c. Though some use 650b, which is a smaller diameter.
Because of its size, a grave bike tire is also heavier than most tires. It is also recommended that the gravel tires have lower pressure to prevent the risk of pinching the tires against the wheel rims. Another critical property of gravel bike tires is that they are tubeless. Tubeless tires complement gravel bikes greatly as they can run on lower pressure and are more resistant to flats.
Gravel bike tires can range from $40.00 to $96.00. The most recommended you can avail in the market today is the Panaracer Gravelking SK tubeless tires, which cost $52.99 each. The most expensive is the Rene Herse Fleecer Ridge Endurance TC tires which costs $96.00 each. 
4. Brake System
Disc brakes are the most commonly used and considered the most optimal brake system for gravel bikes. The disc brakes give beyond superior braking power to gravel bikes with its disc rotor. They are very responsive and carry out even on the most strenuous trails. Additionally, disc brakes do not limit the tire clearance of the bike, unlike traditional rim calipers.
There are two types of disc brakes: mechanical and hydraulic. Both are suited to give consistency in the bike's stopping power. Above all, they perform exceptionally regardless of the weather condition.
Disc brakes have a lot to offer, which comes with a price. Hydraulic disc brakes can cost up to $475.00. This includes the level, caliper, hose, and rotor. Today, the Hope RX4 is considered the most powerful hydraulic disc brake fit for gravel bikes. 
On the other hand, mechanical disc brakes can be more affordable than hydraulic. It can range from $35.00 to $150.00. The TRP Spyre mechanical disc brake is one of the most recommended mechanical disc brakes on the market today. 
5. Flared Drop Bars
Drop bars are the modern handlebars for powerful and specialized bicycles. Its design offers you at least three hand positions when riding a bike. The primary function of this structure is to allow your arms and hands to handle the bike in the most natural position possible. You can either maneuver the bike by holding onto the hoods, the bars, or at the drops. 
Gravel bikes have flared drop bars. These are modified drop bars intended to flare outwards to be wider. This design is made to give you a broader and more stable position when executing technical descends on unpaved surfaces. Furthermore, flared drop bars allow you to have more space for bar bags. The flared drop bars can range from $55.00 to $600.00 depending on the material used.
Having flared drop bars to have a better biking experience is not the end. Proper measurements should also be made for the bike to fit you better. To get the optimal size for you, you should determine the flare angle of the drop bar that you prefer. The typically used flare angle is between 5° to 29°. Anything beyond that can be considered excessive. 
6. Accessory Mounts 
Nature travel sometimes can require you to bring a lot of stuff to enjoy the trip better after a long ride. Gravel bikes are specialized to mount many items such as bottle cages, cargo racks, GPS bike devices, and other forms of luggage. 
Some gravel bikes also have bolts installed at the front of the top tube to allow you to carry an on-the-road feed box. They also have mounts for pannier racks, allowing you to have extra storage. 
Some gravel bike accessories are essential only on specific trips. For example, the GPS device would not be vital if you are already familiar with your track. Bar tapes are crucial for immensely rough rides. 
The tapes reduce the friction between your palm and the drop bar and reduce possible injury due to grip. On average, gravel bike accessories can cost from $15.00 to $400.00 depending on the purpose of the accessory. 
How Much Should a Good Gravel Bike Cost?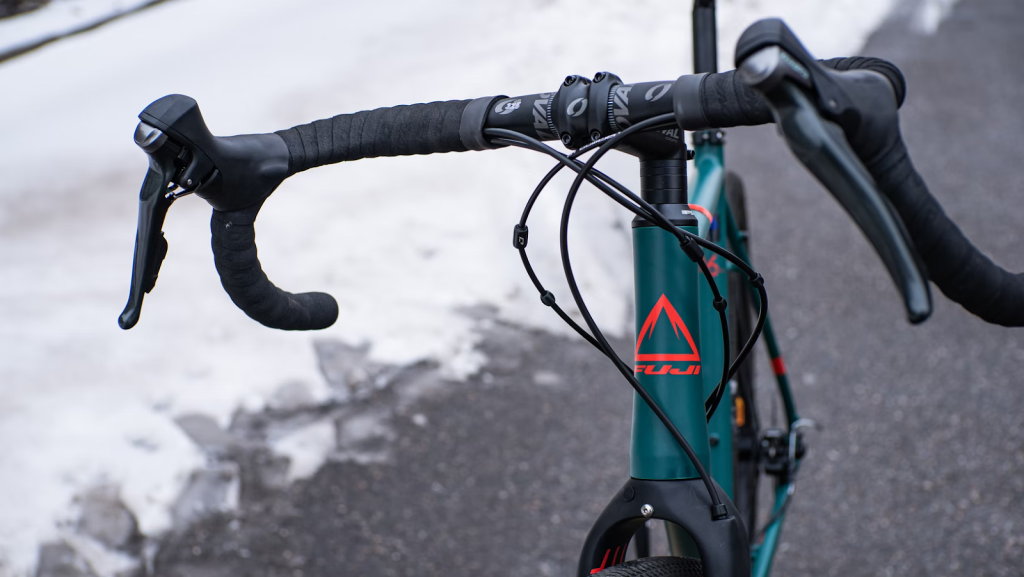 The cost of a complete gravel bike depends on the quality of each component used for it. The better the quality, the higher the price could be. A good quality gravel bike could cost you around $2,000.00 to $5,000.00 to build. You already have an upgraded frame, wheels, and other components that would be essential for a more decent ride in the said price range. 
Below are some excellent quality gravel bikes within the price range provided.
Some already-built gravel bikes are affordable and perform reasonably, usually between $1,000 and $1,500.00. Below are some of the good-quality gravel bikes under this budget.
Is Buying a Gravel Bike Worth It?
For adventurous people who bike regularly and love the thrill of nature, investing in a gravel bike is definitely worth it. A gravel bike can be considered an all-around bike because of its versatility. 
Moreover, it can adapt to the environment where you will use it. Going on a flat road? A gravel bike can do it. Aiming to climb uphill and mountains? Gravel bike will deliver. Need to pace on muddy tracks? Gravel bike got your back!
Gravel bikes are not just versatile in terms of road type range. They are also designed to adapt to component changes. As long as the bike frame allows, the gravel bike can take all kinds of tire types and sizes. If you need to change your gears to a higher one, gravel bikes can handle it too. You also can attach and detach mounts and accessories anytime needed.
Aside from being highly flexible, gravel bikes offer you safe and relaxed road trips. You don't have to worry about getting tired quickly, even on challenging tracks with unique geometry. It is also equipped with the most reliable brake system to ensure that you can control your motion efficiently. In addition to this, gravel bikes use specialized tires to ensure you will never be off your route. 
Expensive but Worthy Gravel Bikes Today
Every investment should be carefully assessed before locking in. Before bike enthusiasts purchased anything beyond their budget, they definitely weighed the pros and cons. They also researched what made these bikes more expensive than recommended and standard. Before investing in an expensive gravel bike, you should do this too.
Building a good-quality gravel bike is obviously already expensive for so many reasons. You can definitely aim for a more fantastic build with high-end materials. Although this comes with a cost. Below are some of the expensive but high-quality gravel bikes you may consider availing of.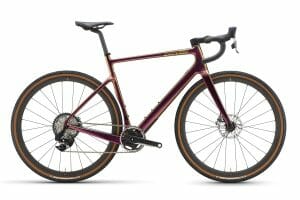 This gravel bike model is one of the four models released by Cervélo Aspero under this series. Its components are all made from carbon fiber material, making it lighter, aerodynamic, and expensive. 
It uses Panaracer Gravel King SK Folding tires, especially on rough tracks and hardcore roads. Today, this model is considered one of the fastest and most capable gravel bikes in the market.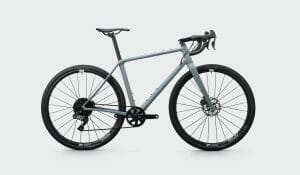 This is one of the latest models from Vielo. The company claims it to be faster and more refined than its previous releases. It has an improved symmetrical bottom bracket, contributing to its greater lateral stiffness. 
The model also has a higher tire clearance than other gravel bikes, which allow 50mm tires. Above all, the bike model allows endless upgrade capability.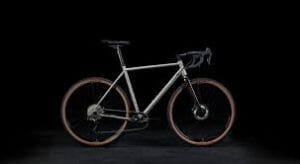 Mason claims the Bokeh Ti as the "ultimate smooth, comfortable, fast, multi-terrain, continent-crushing, ultra-endurance machine." The model is composed of components made from titanium material. 
It has one of the best frames for a gravel bike today. Aside from that, the model is available in 1x and 2x gear setup and comes with an 11-speed gear system.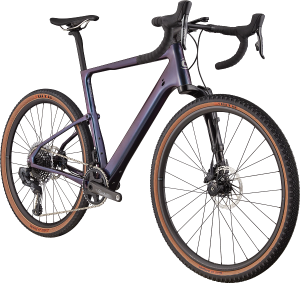 This gravel bike model's frameset is made from carbon fiber material. It has a dual suspension system which contributes to its increased comfort and safety on challenging roads. Moreover, this model has a lock-out designed to blow off and open up once you hit an obstacle on the road. 
This allows the damper to absorb the impact. Lastly, the model features a needle-bearing system. This makes sure that the bearing sets of the bike move in unison, vastly reducing the friction.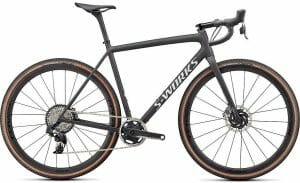 It is considered the lightest gravel bike globally. Carbon fiber is the material used for its frameset and fork suspensions. It is also praised for its massive tire clearance and exceptional frame geometry. 
Its other components, such as its saddle, are specialized to provide a compliant seatpost and greater comfort. Lastly, it has a powerful hydraulic disc brake system on both front and rear parts.