What Is the Most Expensive BMX Bike? (The Brands That Create Expensive BMX Bikes)
BMX bikes are popular for their adventure-race features. While the common interest of buyers goes with the specific information of a BMX bike's components, there's still a question that pops out in mind, "What is the most expensive BMX bike in the world?" Although we don't have a budget (or anywhere near to it), it's no wonder we're still curious about it.
The most expensive BMX bike is the Sunday Soundwave Special Cassette BMX Bike, sold at $1349.99. With such a high-priced BMX bike, it actually exceeds your expectations. Investment-casting technology is used in the higher-end frames to provide stress-relieved joints and allow welds to be relocated away from complicated surface regions. 
From forks, bars, cranks, and stems to pegs, hubs, sprockets, and headsets, there's something you'll look forward to. As a result, you'll get a BMX bike that encompasses superior parts and color schemes that are meticulously matched and detailed. The 2022 Soundwave Special continues to provide the unrivaled 41-Thermal® Lifetime Warranty. When you add in an extensive list of Odyssey parts, you've got a bike that's hard to beat.
It's true that expensive bikes don't always guarantee high-quality materials and components. But most of the time, it does. In this article, you'll understand why investing in an expensive BMX bike is worthy of your time and effort and the best brands that create the finest BMX bikes today.
What Makes a BMX Bike Expensive?
BMX bikes are generally designed for off-road and adventure racing, empowering riders to do stunts and tricks. And for cyclists to deliver the best feats, their BMX bikes must be light, sturdy, and responsive. 
The materials used to create a BMX bike make up for its characteristics; thus, the higher the quality of materials used, the more expensive the BMX bike gets. This also means you're guaranteed a top-notch performance with a bicycle that caters to these important BMX bike features:
Lightness. The weight of your BMX bike determines how easily it can be lifted and maneuvered, especially when doing air tricks. It's one of the features you shouldn't miss when purchasing a BMX bike for stunts performance.
Sturdiness. BMX bikes need to be durable and rigid to let you ride them even on off-roads, rough streets, and dirt trails. Known BMX brands cater to this specification that helps their bikes be capable of taking up extreme pressure.
Responsiveness. Finally, BMX bikes get expensive with the responsiveness of the components used. This attribute lets you enjoy riding your bike without limits, giving you the edge and confidence needed when doing tricks.
With these must-have qualities in mind, it would be challenging to find an excellent BMX bike that's sold for under $499. But if you're new to the world of BMX bikes, we suggest you buy a beginner's or entry-level bike. After all, it's all about accurate and precise skills that make you an expert rider and not on the BMX bike.
How Much Does a Professional BMX Bike Cost?
Different bike manufacturers accommodate all types of users, from newbies to experts. Thus, it's safe to say that an entry-level BMX bike costs around $149 to $399, an average BMX bike costs around $399 to $999, and professional bikes can go up to $3000 (primarily for custom-build bikes).
Recognized BMX bike brands today are throwing their best products on the market. This would somewhat make your purchasing decision even harder, especially when you know those highly-priced bikes are the ones that would give you the excellent attributes needed when performing BMX bikes' tricks and stunts.
And as we mentioned earlier, leading brands have their processes in building the specs of their BMX bikes. Thus, this also implies that professional bikes have significant differences in their price range. We recommend choosing a BMX bike that fits your style and needs and whether you need a "complete" or "custom-build" bicycle to accommodate your cycling skills.
Brands That Create Expensive BMX Bikes
It's undeniable that a BMX bike's brand name is yet another reason why they're expensive. Their popularity in the world of bikes has earned the reputation and recognition for their first-rate quality bikes. Brands that create expensive BMX bikes include:
Sunday Bikes is a good bike company that feats strong, advanced, and unique materials. Although most of their manufactured BMX bikes come overpriced, it guarantees the most refined bike components you could ever think of in a bicycle. It has been around since 2005 and is known for its BMX bike attributes, with gussets and tubes, making the frames sturdier and resistant to pressure.

A well-known BMX bike rider is Gary Young. He is undoubtedly one of the most well-rounded and well-respected riders known for ripping Sunday Bikes for a reason. Nonetheless, Sunday BMX bikes' quality is on pace with any other big brand. They have an outstanding construction for the price.
Wethepeople is another bike manufacturer so well known that it doesn't need an introduction at all. BMX bike cyclists recognize Wethepeople for three factors: high-quality materials, solid reputation, and expensive BMX bikes. And for over two decades, it has been making advanced and innovative BMX bikes, frames, and materials.
Wethepeople categorizes its BMX Bikes by their series names: the Icon, Pro, Elite, Alpha, and Special Series. The first three mentioned have been introducing new bike features annually, which means BMX bikes under those series increase in price as well. Wethepeople also caters to different types of BMX riders, even newbies and kids.
Bob Haro founded the Haro business in 1980 when he began producing number plates for BMX bikes. Haro was regarded in the BMX scene as the "Father of Freestyle" for showcasing never-before-seen stunts across America. Haro was instrumental in popularizing and mainstreaming freestyle BMX.
Haro quickly established a reputation for designing and producing cutting-edge BMX and freestyle bikes and accessories. For instance, it makes a wide selection of BMX freestyle bikes to let you accomplish precisely that, from high-end models to more cheap but equally competent machines. In fact, Haro always had the most outstanding professional riders, which makes for an excellent research and development team for its manufacturing process.
Another contender in the world of BMX bikes manufacturers is the Cult. It's among the trusted brands globally known for its high-quality and sought-after market parts. What's more, short riders are particularly impressed with Cult BMX bikes, thanks to their frames and components that accommodate different types of riders.
Cult BMX bikes may appear to be costly, but when you consider what you're buying, how long it'll endure, and the performance it provides, you'll realize that it's money well spent. The Cult was founded on the belief that a BMX bike must be about the sport and performance, not money. Thus, providing customer satisfaction drives Cult's success in the competition.
Fly has spent the last few years attempting to create the finest goods possible. As a result, it never ceased to come up with many of the ideas currently used by most BMX bikes. Fly has maintained the original concept of BMX bikes with a group of pals that just like riding bikes and having a good time. Fly's passion is to create better parts and to produce the finest BMX bikes possible.
Nevertheless, you'll find most of Fly's entry-level BMX bikes are a little overpriced but give you a good cycling experience.
Top 3 Most Expensive BMX Bikes Today [2021]
Here are the top three known as the most expensive BMX bikes today. Whether you have the cash to spare or not, gaining information about these costly BMX bikes is sure worthy of your time and attention.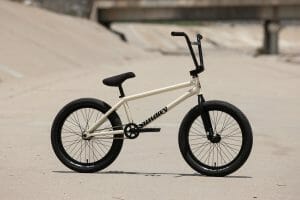 The Sunday Soundwave BMX is an expensive yet one-of-a-kind BMX bike. A Sunday frameset is usually considered a high-quality frame that should only be worn by the best. The bike is then strewn with various high-end components from big names in the market, such as Odyssey. Over the last three years, Gary has reaffirmed his distinctive Soundwave Special BMX, one of the most costly readymade bikes offered each year.
In terms of frame materials, Sunday excellently displays a 100% Chromoly aftermarket frame. The 2022 Soundwave Special Cassette BMX Bike is known for its high quality and long-lasting construction. Other BMX parts from renamed brands are fully utilized. The fork is also available in a 100% Chromoly aftermarket bar, with Odyssey tires, brakes, seat post, and grips.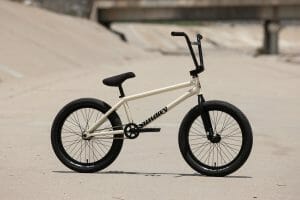 Another contender in the most expensive BMX bikes today is, again, from the Sunday Bikes. The Sunday 2022 Soundwave Special Freecoaster BMX bike is another Gary Young signature constructed of Chromoly and Odyssey's 41-Thermal treatment. It also comes with sealed bearings that give it a firmer and smoother ride than cheaper BMX brands existing in the market.
Nonetheless, the Freecoaster version of Sunday Soundwave contains Odyssey-made materials and cranks, which make up for its high price. What's more, you'll get a glimpse of the bike's frame and handlebar geometry specifications that are detailed. This feat gives you an edge in knowing if the bike's the right fit for you.
Lastly, Wethepeople Envy 2021 BMX Bike model made it on the third spot of the most expensive BMX bikes worldwide. Wethepeople has traditionally been regarded as one of the best BMX bike manufacturers on the market. Their 2021 collection is no exception. The Wethepeople's Elite Series includes the Envy BMX Bike, built with a high-quality and robust frame, fork, and chain tensioners.
What you'll appreciate the most from the Envy 2021 BMX bike is how delicate the Wethepeople came up with, providing a durable frame that doesn't come with heavy weight. Even though it comes lightweight, it's excellent enough for riders to perform stunts and tricks without worrying about the BMX bike's sturdiness.
Should You Avoid Cheap BMX Bike Brands?
It's generally known that cheap products won't last long. Thus, avoiding cheap BMX bikes would be the best strategy when planning to buy one. When we mean by "cheap," we're referring to the overall quality and price of the BMX bike (not focusing on the cost of the bicycle alone). 
As a result, there is a significant difference in quality between buying a high-end BMX bike and a low-cost BMX bike. We also can't deny that expensive BMX bikes come with extras or components that provide better and more functionality. Check the BMX bike's lightness, sturdiness, and responsiveness to readily identify such pieces.
We should also add that branded BMX bikes are expensive for a good reason. These BMX bike brands will supply you with well-built features that provide a fantastic ride and riding experience.