What is a Folding Bike Tire?
A folding bike tire is a type of tire that folds when unused, for ease of portability and convenience in storage.
The primary feature of this tire type is its soft bead–the structure that holds on to the rim hook of the wheel. Usually made of Aramid fibers or Kevlar, the bead is flexible enough to make it fold for minimal volume. Carbon Fiber options are also available. When installed and inflated on the rim, its structural integrity is not compromised. It retains shape and form as any tire.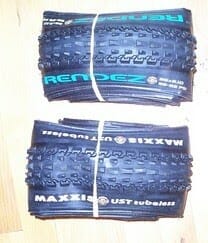 Major manufacturers all have folding bike tires in their lineup
Its widespread availability makes it a preferred choice, overtaking the wire-bead tire
Due to its small profile when folded, it assures the rider of a full-sized spare tire to carry.
Most people can usually install these tires with minimal to no tools
Flexibility Means Easier Installation
The unique construction of the folding tire makes it easier to fit onto a rim than a wire-bead tire. The softer materials make for easy mounting that gives more room to flex and stretch.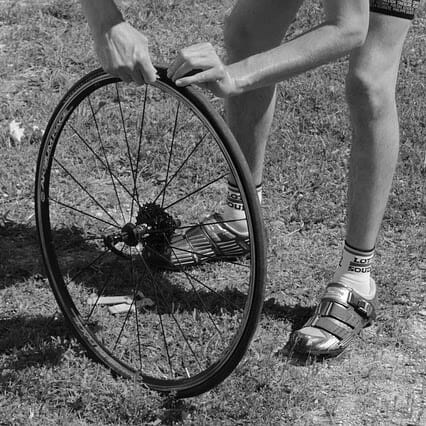 Conventional wire bead tires use steel for stiffness–a material that has limited flexibility. Any deformity can cause a leak which can compromise riding comfort and safety.
Furthermore, steel's unyielding rigidity offers very little room to maneuver making mounting difficult.
The Kevlar compound (the same material in bulletproof vests) ensures an unbreakable bead that does not deform. Even when folded for long periods, the tire keeps its shape when inflated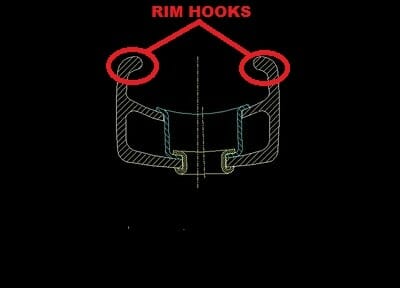 An Improvement of the Clincher Tire
As the name suggests, a clincher tire clinches onto the rim hook of a wheel. This is the main contact point of the tire to the rim and acts as a fastener.
Folding bike tires keep all the inherent characteristics of the clincher. Think of it as a special version of the clincher. The ease of storage and ease of carrying is what sets it apart.
1Softer Compounds Improve the Ride
Synthetic rubber compounds give folding bike tires their unique characteristic. It also provides better traction through improved grip on many surfaces.
Multi-compound construction puts stiffness and suppleness in areas that need them most. This assures better durability that matches wire-bead tires in a more user-friendly package.
A good measure of the suppleness of a tire lies in its threads-per-inch count (TPI). The higher the value, the lighter the tire, and the ride is more supple. Since manufacturers consider folding bike tires as premium products, they have higher TPIs. It is generally accepted that a TPI of 60 or higher equates to a better quality tire. More premium models have up to 180 TPI.
Also, the use of synthetic materials (newer tires are only about 60% rubber) and Kevlar make a lighter tire. Though the difference might be small for each tire, any savings in weight is still beneficial.
Value for Money
Folding bike tires can be more expensive than their wire-bead counterparts. Now with plenty to choose from, their prices have become more affordable. It all depends on the kind of tire you choose.
Their availability to almost all cycling genres ensures there is something for everyone. Various tire sizes and widths offer upgrade opportunities as well.
Think of folding tires more for their practicality over their price. In effect, these items ushered a newfound appreciation for bikes. Consumers now keep their rides running because these tires are easier to install.
Also, better technology gives the folding tire reliable performance at an affordable package.
A More Practical Option
Folding bike tires offer the ease of mounting a tire in a small package. First developed in response to a need for spare tires on long rides, it has become the preferred choice for many.
These tires have gone a long way from mere spares to first-choice options. Even OEMs install these tires on brand new bikes due to their proven reliability.
As major brands see the versatility of these tire types, they are more abundant in the market. Their availability is proof of the consumer's acceptance of its benefits.
Its use in road, mountain, gravel, commuter, and even e-bikes opens up options for riders. Whether tubeless or with an inner tube, the folding tire is as good as any bicycle tire type with the added benefit of lightness.
Besides, its acceptance in racing proves that these tires have passed the test. The demands of the sport show a standard of refinement for teams to consider.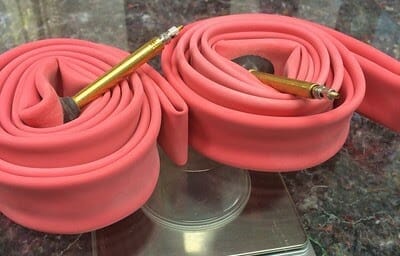 Minimal Compromises
To each his own. Folding and wire-bead tires have their inherent advantages and disadvantages. No matter what you choose, folding tires are just as good as their hard bead counterparts; it meets the demands of the average cyclist.
Technology has evolved to a point that makes each other's advantages negligible. Apart from the major difference in bead construction, both designs perform their roles very well.
Best Quality Favorite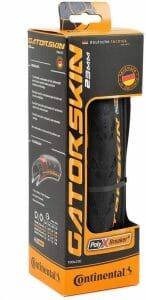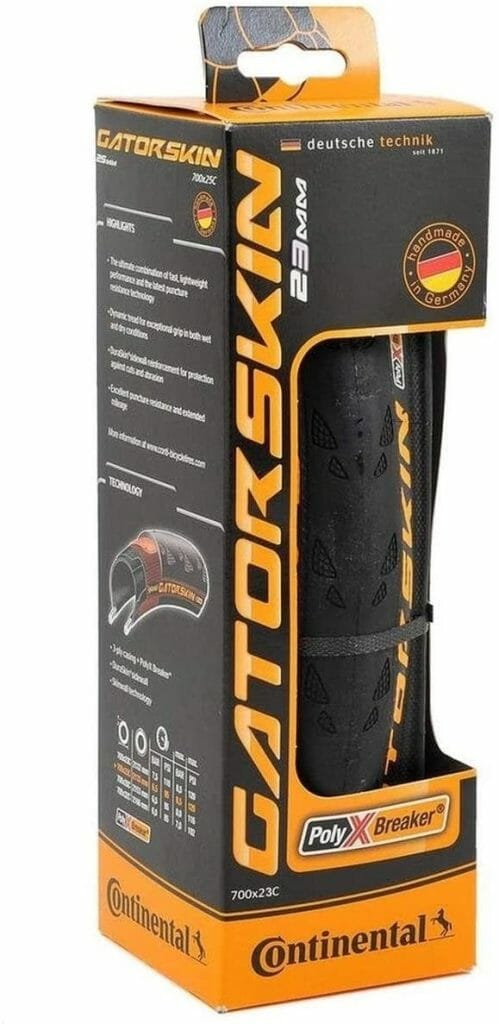 Seen as a leading brand, Continental offers choices for almost every cycling discipline. Their technology has made the brand a mainstay of many OEMs and regular consumers alike.
Their popular everyday tire, Gatorskin, is a favorite of many riders. Available at Amazon for about $40 per piece for the 700x23c size, it offers great quality for a worry-free ride.
You can check out their bicycle tire offerings here: https://www.continental-tires.com/bicycle/tires
Best Value Folding Bike Tires

The Mohegia 700x25c folding tire comes highly recommended on Amazon. Priced at $21.99, it offers great value at a reasonable cost.
If you need a reliable tire that offers all modern technology in an affordable package, this can be a good choice.
Good value is no longer the realm of cheap items. Advances in engineering and science have given the consumer a variety of folding tires for every budget.
Here are links to popular brands with great value offerings:
https://www.continental-tires.com/bicycle/tires
https://www.maxxis.com/tires/bicycle