10 Tips Every Cyclist Should Know Before Buying a Foldable Bike
Folding bikes are suitable for beginners, especially when you have biking experience. However, they aren't recommended if you have bumpy or uphill terrain because their gears are limited. As a rule of thumb, folding bikes are great if you're riding them on areas with flat surfaces for running a quick errand or urban commuting.
Additionally, you'll need to list the critical points on whether you need a folding bike or not. After all, they all boil down to what you use the folding bike for. In this article, we've provided a checklist for your shortlist, which will make the task of selecting the right foldable bike easier for you.
Key Decision Points Before You Buy a Folding Bike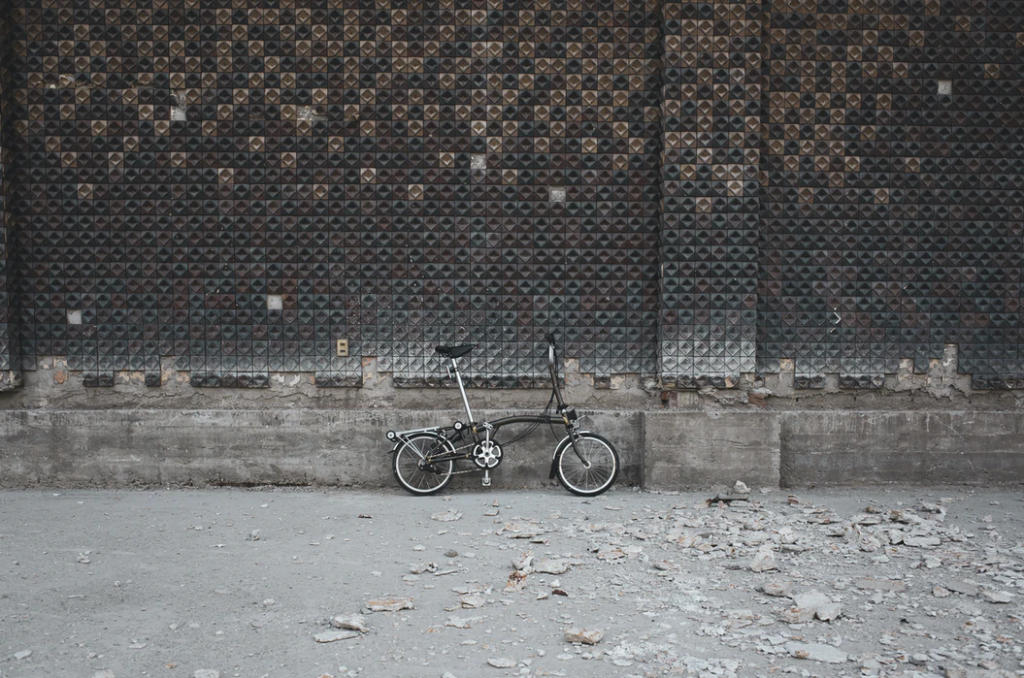 Point 1: Do you really need a folding bike?
The first (and foremost) factor is asking yourself whether you need a folding bike or not. Ensure that you won't regret spending money by knowing exactly what you want in a bike. One of the most common misconceptions that newbies believe is that foldable bikes are more efficient and less expensive, but this isn't the case most of the time. Further, you should know precisely what you're buying and the reason you're purchasing it.
Point 2: What are the activities you'll do with a foldable bike?
The next factor you'll need to consider is the type of activities you intend to do with a foldie. Questions include, "Do you plan to use it for commuting, leisure riding, or adventure?" and "Does your activity involve rocky or bumpy roads?" Three terms can be used to approach this point: frequency, duration, and terrain.
A folding bike has its limitations. Thus, putting these three factors into consideration before you buy a bike would be practical. Are you going to ride your folding bike every day to work or not? How long are you going to ride? Do the streets have rough terrains or flat surfaces? With these questions, you'll get a clear goal in mind on buying a folding bike that fits your needs.
It's worth noting that folding bikes aren't the best companion when the roads you're going to take include uphills and bumpy terrains. Still, some foldable bike manufacturers cater to this case. In general, folding bikes are a good choice for urban commuting or leisure traveling with flat surfaces.
Point 3: Do you have any specific folding bike size in mind?
And finally, it's essential to know that not all foldable bikes can cater to all riders. While some have adjustable seat height, some manufacturers accommodate customization needs. You may actually love the overall aesthetics, features, and folding mechanism of a bike, but that doesn't guarantee you'll have a quality riding experience with it. 
Size-wise, make sure that you find a folding bike that caters to your needs to avoid any discomfort as you cycle. If you're looking for pure, solid performance, getting a road (or traditional) bike would be a better choice than folding bikes. Some manufacturers accommodate different bike rider types, which we'll delve into later.
Tips on Picking the Right Folding Bike
Now that you've decided to embark on your journey with a foldable bike, this checklist will better guide you in selecting your bicycle.
Budget
Your budget is the key to getting the right folding bike that suits your riding preferences. Moreover, the frame material, wheel size, and other components determine how much your folding bike will cost you. While entry-level foldable bikes are priced under $300, they can go higher depending on the accessories and features. Expect spending an average of $499 for your average cycling needs.
Foldability
Essentially, folding bikes must feature a smooth folding mechanism! We've also mentioned that foldies may come in a different folding method. Whether they're mid-folding, vertical folding, triangle hinge, magnet folding, or break-away, ensure that your bike caters to your carrying needs. There's no right or wrong type of folding mechanism; go for the ones you're confident with.
Weight
A folding bike's weight may vary from one model to another. Additionally, it would determine how much effort is required to cycle a comfortable ride and carry the bike with you. As such, there are bike components that contribute to a bike's heaviness. The average weight of folding bikes is about 28 lbs. but others can go lighter (about 15 lbs.) or heavier (about 36 lbs.). If you're a weight weenie, expect to pay much higher.
Wheel sizes
A folding bike's wheel size is a factor for your bike's weight and compactness. If you opt for compactness, consider getting a 16-inch wheel bike size. Smaller foldable bikes give a faster and stiffer ride. However, bigger-wheeled foldable bikes are practical for longer distances and off-road purposes. They also don't need much effort to maintain your speed constantly.
Frame Material (and Accessories)
It'll take you time to get the hang of a folding bike, especially if you're new to it. An important accessory you'll need to consider is the bike's material. Each material (steel, aluminum, carbon fiber, and titanium) has different features to offer. Some can absorb shocks while others do not, which is an essential feature if you're a road or mountain biker. You may also want to focus if a folding bike has a suspension and gear.
Durability
The idea "you get what you pay for" works in most cases. You'll never have a good, durable, and quality folding bike that's sold for $999 compared to $199. A bike's frame is considered the "soul" because it glues all the parts together but comes with a cost. If you intend a low budget for an entry-level bike, expect a less durable material that comes with the bike.
Portability
Portability is obviously linked with all the concepts mentioned above —especially the weight. Some folders are easy to carry around when folded, while some are inconvenient because of the weight. Nevertheless, a thing to consider about your folding bike's portability is the set of activities you'll have with it. If your travel requires another sitting in a subway or walking, you'd want a folding bike that's compact when folded.
Availability and Maintenance
Today, you can find what you need online. And mind you, it is a real pain in the neck to find the best and right folding bike that caters to your cycling needs and preferences. Suppose you found one in the market, are the bike's accessories be easily located once they need replacement? Do you have someone in the city or neighborhood to fix a specific foldable bike model whenever you run into an issue? These are just some questions you'll need to answer beforehand.
Warranty
Another thing to consider when buying a folding bike is knowing your seller's relationship with the manufacturer. Buyers now have the opportunity to buy a folding bike through online platforms. Reputable companies (like Brompton and Dahon) are more likely to help in the event of issues. However, transacting with other manufacturers (local or international) can be a big hassle for warranty claims and such.
Upgrades
There will come a time when you want to upgrade your folding bike's parts and components to keep up with your cycling needs. And in this case, consider buying a bike that has compatible elements with standard bikes. In this way, you'll never find yourself stuck finding the right part for the bike, especially when it's a specialized one.
The Right Folding Bike for You
What Type of Bike Rider Are You?
Folding bikes, generally, have a lot of advantages that traditional bikes couldn't deliver. If you want to switch to a folding bike, knowing the type of rider you are will help determine the best folder that will suit your taste and preferences.
Commuters. For short excursions or pleasure cycling, folding bikes are an ideal companion. Foldable bikes have handy, portable, and adaptable qualities that make them excellent commuters. Since they're pretty much accepted on any transportation, you can take them anywhere with you. You also won't feel uneasy getting your bike stolen because you can keep it close to you. If you intend to use a folding bike for commuting purposes, entry-level ones will do.
Leisure Riders. Basically, folding bikes are an excellent means when you just want to enjoy biking around the neighborhood or a park. They function the same way as ordinary bikes but with foldability features. Whether riding with friends or family in the city, folding bikes are undeniably a great choice. Not only will it save space at home, but it also lets you ride with style.
Road Bikers. Folding bikes can deliver the same quality riding experience that traditional bikes do. In fact, bike manufacturers implement technology to create a folding bike similar to road bikes. If you're a road biker and want to switch to a foldie, consider finding one (mostly branded) that features several gears and handlebars for a more comfortable ride. Nevertheless, these attributes come with a price.
Mountain Riders. Innovation made it even more possible for manufacturers to create a folding bike that offered similar characteristics as mountain bikes. Moreover, electronic folding bikes best cater to this type of rider.
Folding Bike Based on Purpose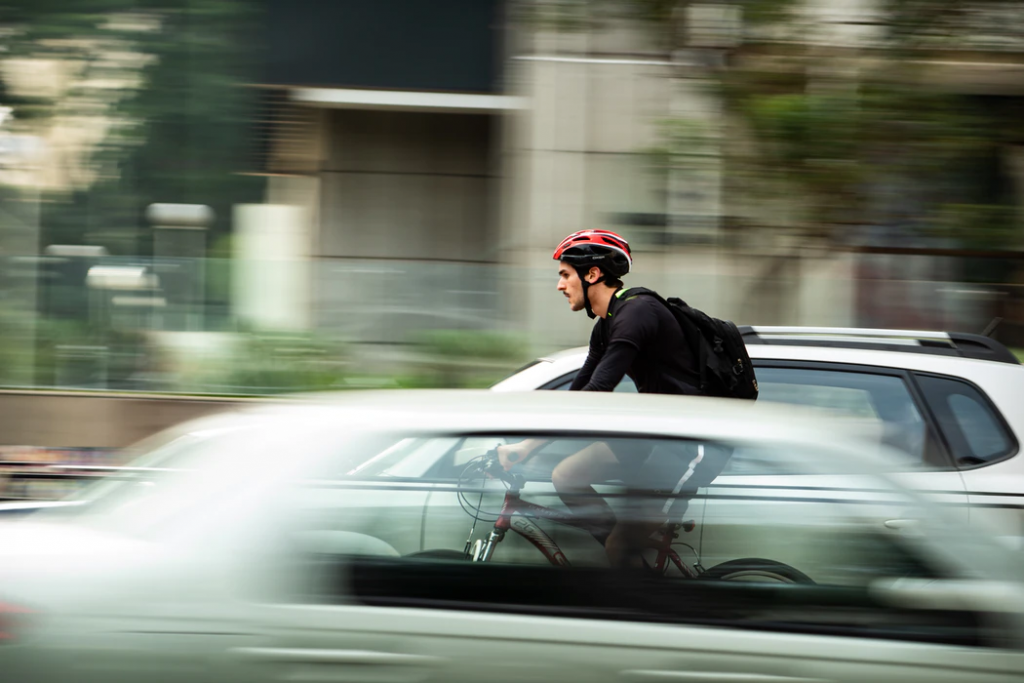 Aside from knowing what type of rider you are, it's equally important to recognize your primary purpose for buying a foldable bike. Moreover, here are our guidelines when purchasing one based on your activity:
For short journeys or travels. If your intention is to run a quick errand in the city or cycle around the park, small-wheeled folding bikes are the ideal choice.
For long-distance journeys. Unlike short trips, you would want a foldable bike that lets you feel comfortable regardless of the hours of cycling. In this case, get a foldie with bigger wheels with a robust frame and reliable suspension.
For commuting purposes alone. You'll need a lightweight folding bike for commuting purposes —the one you can carry with ease anytime, anywhere.
For adventurous tours. Lastly, electronic folding bikes best deliver exceptional features that you'll need for off-road touring. E-folding bikes usually come with a price.